Office of Independent Education & Parental Choice
Scholarship Success Stories
Ivana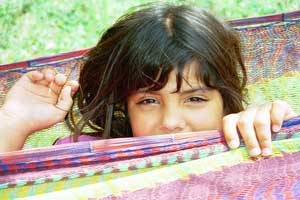 Ivana, is a participant in the McKay Scholarship Program. Ivana's mother recently emailed the DOE about Ivana's progress in school and what participation in the program has done for her morale and future ambitions:
Ivana's mother wrote:
Ivana is looking forward to college and asking me various questions about which college would be adequate for her. She wakes up every morning eager to make it to school, not just on time, but early. She is not only an "honor" student in her class, but a "star" student as well. Her school denotes a "star" category to students who have no referrals, perfect conduct, willing to assist teachers and fellow students, and volunteer extra time for charity fund-raisers and school events.
I am so thankful to you and everyone that made this happen for my daughter's academic future, that I also dedicate any of my free time in the school's charity fund-raisers and in my community's volunteer programs (e.g., United Way events).
Dylan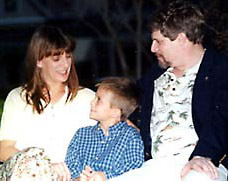 Susan is a parent who needed options for her child's education. Susan's son Dylan is now participating in one of Florida's choice programs. Dylan attends a school that specializes in serving children with varying degrees of dyslexia.
In her own words, this is Susan's Story:
I had been through hell and back to get some help for my child. After weeks of being discouraged and not finding the right answers, the Florida Department of Education, Independent Education and Parental Choice helped me. I knew we needed information and someone to care about my individual child.
We were able to enroll Dylan in a private school as a student in the McKay Scholarship Program. At the private school he does very well. He has learned a lot of coping mechanisms that he wasn't taught before. He wouldn't even try. He'd just say, "I'm a dummy," and give up. Now, he struggles. He tries. He's using his coping skills he's been taught and he's making an effort.
Bobby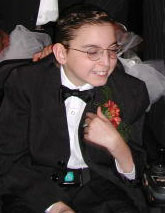 Bobby is a student with Cerebral Palsy and is a participant in the McKay Scholarship Program. His mother has written to share his success with the program and the impact it has had on his life as well as others.
In her own words, this is Bobby's Story:
We wanted to take the time to share the impact and the hope you have brought to our family through the (Choice)/McKay Scholarship.
Robert (Bobby) our son has Cerebral Palsy. He is completely dependent on others to help him with his daily living activities. Without a good education our son would be another statistic and body the state would have to care for when we no longer are around to care for him.
Thanks to the McKay scholarships our son has a future. He wants to write children books. He is looking forward to a career. WOW! WOW!
Before The McKay Scholarships came into the picture our hope for our sons' future education was slowly withering away. We as parents saw a system that was not meeting our son's needs.
You gave us not only hope but you encouraged us to become better parents. You brought us closer to our children by placing options in our paths that could not be ignored. Placing responsibility in our court caused us to stop and really look at our children. We as Parents had to choose what would meet our children needs and by doing so held us accountable for our children education. We could no longer place the blame on others.
The McKay / Choice program challenged us as parents to be more involved in our children's lives. By challenging us we had to become even more educated and knowledgeable of the educational system. We had to either refresh our own educational skills or educate ourselves to meet our children's education challenges.
What a critical genius move. You affected our entire family to better ourselves.
Bobby left a public school system not being able to read in 4th grade, Bobby is now in eighth grade and he is eager to read everything in site. Thank you for encouraging us to not only becomes better citizens but a tighter family.