Office of Independent Education & Parental Choice
Personal Learning Scholarship Account Program
Personal Learning Scholarship Account Program Information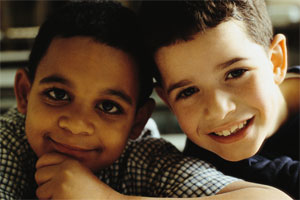 What is the Personal Learning Scholarships Accounts (PLSA) Program?
The PLSA is a newly created program that is designed to provide the option for a parent to better meet the individual educational needs of his or her eligible child. The PLSA provides eligible students a scholarship that can be used to purchase approved services or products.
Who administers the PLSA program?
The law allows state approved non-profit Scholarship Funding Organizations to administer the PLSA program. For a list of approved Scholarship Funding Organizations please go to the Florida Department of Education's SFO website.
What is the average scholarship amount going to be?
The amount of a child's PLSA is dependent on a number of different factors, including grade level, county of residence, and a student's individual level of need. The average for the 2014-15 school year is approximately $10,000.
Who is eligible to receive a PLSA?
To be eligible to receive a scholarship a student must meet the following eligibility criteria:

Is a resident of this state;
Is eligible to enroll in kindergarten through grade 12 in a public school in this state;
Has a disability as defined below;
Is the subject of an IEP written in accordance with rules of the State Board of Education or has received a diagnosis of a disability as defined below from a physician who is licensed under chapter 458 or chapter 459 or a psychologist who is licensed in this state.

What is the definition of disability for the purposes of this program?
"Disability" means, for a student in kindergarten to grade 12, autism, as defined in s. 393.063(3), F.S.; cerebral palsy, as defined in s. 393.063(4), F.S.; Down syndrome, as defined in s. 393.063(13), F.S.; an intellectual disability, as defined in s. 393.063(21), F.S.; Prader-Willi syndrome, as defined in s. 393.063(25), F.S; or Spina bifida, as defined in s. 393.063(36), F.S.; for a student in kindergarten, being a high-risk child, as defined in s. 393.063(20)(a), F.S.; and Williams syndrome.
Who determines if a child is eligible to participate in the program?
The Scholarship Funding Organization is responsible for verifying that a child is eligible to participate in this program.
What can the scholarship funds be used for?
Scholarship funds may be used for the following:

Instructional materials, including digital devices, digital periphery devices, and assistive technology devices that allow a student to access instruction or instructional content;
Curriculum- which is defined as a complete course of study for a particular content area or grade level, including any required supplemental materials;
Specialized services by an approved provider, which may include, but are not limited to:

Applied behavior analysis as provided in s.627.6686, F.S., and s. 641.31098, F.S.;
Services provided by a speech-language pathologist;
Occupational therapy services;
Services provided by a physical therapist;
Services provided by listening and spoken language specialists and an appropriate acoustical environment for a child who is deaf or hard of hearing and who has received an implant or assistive hearing device;

Enrollment in, or tuition or fees associated with enrollment in, an eligible private school, an eligible postsecondary educational institution, a private tutoring program authorized under s. 1002.43, F.S. a virtual program offered by a department-approved private online provider that meets the provider qualifications specified in s. 1002.45(2)(a), F.S. the Florida Virtual School as a private paying student, or an approved online course offered pursuant to s. 1003.499 F.S., or s. 1004.0961, F.S.
Fees for nationally standardized, norm-referenced achievement tests, Advanced Placement Examinations, industry certification examinations, assessments related to postsecondary education, or other assessments.
Contributions to the Stanley G. Tate Florida Prepaid College Program pursuant to s. 1009.98, F.S. for the benefit of the eligible student.
Contracted services provided by a public school or school district, including classes. A student who receives services under a contract under this paragraph is not considered enrolled in a public school for eligibility purposes.


The Scholarship Funding Organization that administers a PLSA is responsible for verifying that all expenditures are eligible under the rules of this program.
Can a child receive a PLSA and also attend a public school?
No. A child may not receive a PLSA and attend public school at the same time, unless it is to receive contracted services as described above.
Can a child receive a PLSA and receive their education through a home education program?
Yes. See below for mandatory attendance requirements.
Are children who receive a PLSA required to meet mandatory attendance requirements?
Yes. In order to participate and continue receiving a PLSA a parent must affirm that their child is enrolled in a program that meets the regular school attendance requirements in law. This can be accomplished by enrollment in one of the following:

A parochial, religious, or denominational school;
A private school supported in whole or in part by tuition charges or by endowments or gifts;
A home education program that meets the requirements of chapter 1002.

What responsibilities do parents have if they choose to participate in the PLSA program?
Parents take on many responsibilities when choosing to participate in the PLSA. The first and most important is the responsibility to select the most appropriate placement or service that best meets the needs of their child. The law that governs this program includes a list of additional responsibilities. Interested parents should contact a participating Scholarship Funding Organization for a complete list of responsibilities.
How can a parent apply to participate in the PLSA program?
Parents must apply to an eligible non-profit scholarship funding organization that is administering the program. For a list of non-profit scholarship funding organizations please visit the Department's SFO website.
Helpful Links