Office of Independent Education & Parental Choice
McKay Scholarship Program
Attention Private Schools Participating in the Scholarship Programs

Compliance Renewal for the 2014-15 school year is almost complete.

Renewing schools must resolve outstanding compliance issues by May 1, 2014, in order to remain eligible to participate in the state scholarship programs for the 2014-15 school year. You can check your compliance status by using the Compliance Checklist link in the left hand column of this page.

New participants may apply at any time by Requesting to Participate and submitting the 2014-15 Scholarship Compliance Form.

If you have any questions, please contact your Regional Manager directly or the School Choice information hotline at (800) 447-1636.

Use the Regional Manager Map to find your manager.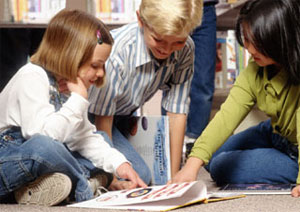 Florida's school choice programs ensure that no child will be left behind by allowing parents to choose the best educational setting—public or private—for their child. The McKay Scholarships for Students with Disabilities Program provided over 26,000 Florida students with special needs the opportunity to attend a participating private school during the 2012-13 school year. The McKay Scholarships Program also offers parents public school choice. A parent of an eligible special needs student may choose to transfer the student to another public school.
"The school-choice issue is not about public versus private; it's about choice. It's about knowing what works well for my family and being able to make that choice for them."
— Parent of a McKay Scholarships Student